This lacy tapered cowl has taken over my crochet life recently. I now have 3 of these in various colours and yarns.
The first you saw in my previous post – Lorna's Laces Shepherd Sport in red.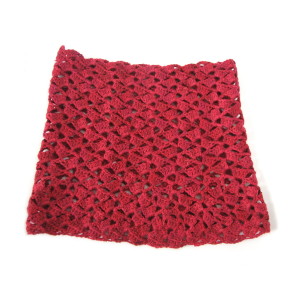 The second is the same yarn in shade Tahoe, a lovely dark blue/purple/green mix.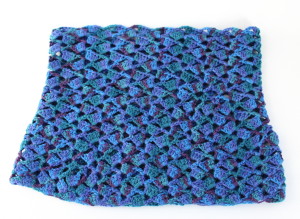 The final one I made using my own Perran Yarn merino/silk DK in a soft muted pale purple.
The DK skein was slightly bigger than the sport weight yarn – 100 grams (250 metres) instead of 70 grams (200 metres), but works just as well to pretty much the same pattern.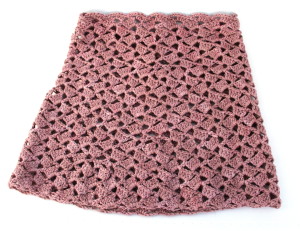 I made the DK cowl slightly bigger in thatI started with 2 more fantails blocks and reduced down to 2 less than in the sport-weight version. You could stick to the pattern exactly as is with any DK yarn; I just have this thing about using up yarns!
Anyway, here is the pattern at Ravelry, free as promised. Please don't sell the pattern; I'm happy for you to sell items you make from it – a little mention of the pattern source would be most appreciated.
Enjoy!